Bilateral Cleft Lip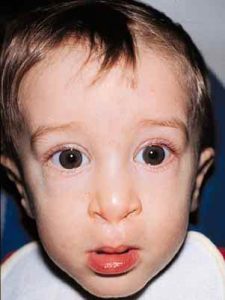 The bilateral cleft lip involves separation of the lip along philtral lines, isolating the central segment (prolabium). Fifteen percent of children born with cleft lips have bilateral clefts. The associated nasal deformity is usually more severe than the unilateral cleft due to a very short columella and flaring of both nostrils.
Surgical correction of the bilateral cleft lip is usually performed in one procedure at three months of age; however, the procedure may be staged, closing one cleft at a time.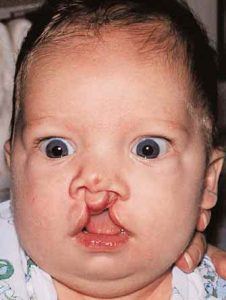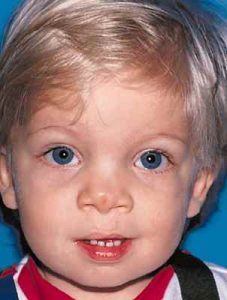 Rotation of the nostrils to a more normal position is performed in the first procedure. A second procedure is performed by 2-3 years of age to lengthen the columella. Patients with complete bilateral cleft lips frequently require additional procedures to enhance the appearance of the lip and nose.
Performed under general anesthesia, the operation generally requires 2-3 hours. A hospital stay of 2-4 days should be expected. Feeding, positioning and elbow restraints are the same as those for repair of the unilateral cleft lip.